In case you haven't noticed, there is an evolution occurring in the practice of medicine and it's being driven by individuals just like YOU! This "Shift" recognizes and supports the unique expression of health and vitality of each individual. It is a proactive (versus reactive) approach to health which focuses on proper nutrition, supplementation, exercise and emotional well-being.
Click on Picture for Video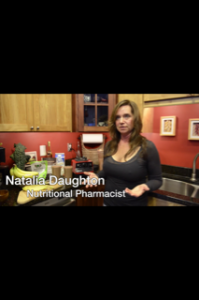 Here at Bare Bones our goal is simple and heartfelt.
Our pharmacists put great pride in empowering each individual with the knowledge and tools they need to embrace their life's true potential. We do this by incorporating a personalized approach to integrative, functional lifestyle medicine with all of our clients.    What does this mean exactly?     It's simple.
We consider each and every person as an individual and address the physical, emotional, spiritual, social and environmental influences that affect their health.  Then we apply a personalized strategy that considers their unique conditions, needs and circumstances.  We use the most appropriate interventions from an array of scientific disciplines to reverse the process of illness and disease and help people to regain and maintain optimum health.
We work with all ages and ailments.  We also take pride in helping couples that are wanting to start a family, improve their health in order to have the best experience possible with their pregnancy and beyond.
Are you tired of experiencing side effects from medications? Pharmacists have the greatest knowledge and education when it comes to knowing medications, interactions and their side effects. Did you know that side effects occur due to nutrient depletion caused by medications? Fact; replenish the specific nutrients (ie. vitamins, minerals etc.) known to be depleted and reverse the side effects. Pretty simple and amazing right? That's what we do here at Bare Bones,  get down to the BASICS and help the body reverse the disease process!
Let us help you change your life for the better. Forever!
Two office locations:
3004 Chillingham Way Baldwinsville, NY 13027
5620 Business Ave North Syracuse, NY 13212 (at far right of building in with Melanie May Intuitive Medium)
Also available for House Calls and Phone Consultations
Please call to schedule an appointment or go to our Contact Us page
Natalia A. Daughton, RPh
(315) 427-2369