First Line Therapy
Is a science-based, clinically validated intervention program offering individualized care focusing on addressing underlying causes of chronic illness. This lifestyle program can improve your health and help to reverse the process of chronic illnesses including Metabolic syndrome, Diabetes, Autoimmune diseases (i.e. Rheumatoid Arthritis), Celiac Disease, Autism, ADHD and all other inflammatory driven processes within your body with the use of proper nutrition, supplementation, movement, stress management and other modalities. This program will lead to improved quality of life.
SERVICE INCLUDES:
90-120minute patient assessment ("Bare Bones Consult"): $360
Bioelelectrical Impedance Analysis (BIA) with each visit
Follow-up visits $160/hr
NOTE: A $100/hr charge will be added to any initial consult that requires additional time beyond 120 minutes
---
Phone Consults
No matter where you are we can help! Don't let distance be a factor.
Available for phone consultations: $60 per 15 minutes
---
Personal Shopper
Feeling overwhelmed with what to buy at the grocery store? Want to learn how to eat better? Confused what gluten free, casein free, free range, organic, non-GMO are?
Let us show you the best tasting products available at the grocery store YOU shop at $80
---
General Medication Review with a Pharmacist
A one-on-one personalized review of your medication
and the nutrients each medication depletes (1 hour): $160.
---
Bio-Impedance Analysis Test (BIA)
Find out how healthy you really are. This analysis will give you your percent body fat, muscle mass, your total body hydration, overall health of your cells and more: $80 for testing and 30 minute overview
---
BIOMAT
Here at Bare Bones we never stop looking for different ways to add quality, health and happiness to the lives of our clients. The BIOMAT is perfect for enhancing your body's healing capabilities by emitting far infrared rays and negative ions to restore health and vitality. The benefits you can experience from the BIOMAT include increased cardiovascular function, increased immunity, reduced stress hormones, less fatigue and pain.  All this while you just lay down and RELAX.
$30/Treatment (30 minutes)
Sound AMAZING?! Bare Bones is ready to take your health and healing to the next level with BIOMAT rental available.
We offer unlimited 2 week rental for $100
Enhance your BIOLOGY with the BIOMAT today!
____________________________________________________
Rejuvenating LED Light Therapy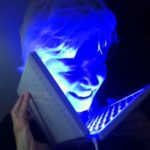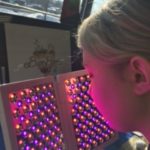 Tissues of the body have the ability to absorb light and use it to stimulate the regeneration of cells. The LED send light through the skin's epidermis  and trigger a process which produces structural proteins, such as collagen and elastin. When the light hits the powerhouse of the cell (mitochondria) it stimulates the cell's energy transport system. The cell is then stimulated to produce more structural proteins,  and give it the appearance of improved tone and elasticity.
For *blemishes LEDs increase the release of oxygen carrying endogenous porphyrins – that attack the P. Acne bacteria below the skins surface. *(reVive LED System with Blue light) Blue Light Research
LED Light Therapy has been researched for over 40 years with well over 2,000 scientific papers published
The dpl® FlexPad is engineered to treat pain and sore muscles and accelerate healing in order to reduce or eliminate the need for potentially harmful drugs and expensive and invasive surgery.
dpl® – deep penetrating light activates the production of endorphins and blocks pain-transmitting chemicals, causing
non-narcotic pain relief. Studies have proven the efficacy of 660nm and 880nm LEDs in the management of sports and other muscle injuries and pain.
Increases Circulation, Relieves Joint Aches & Pain, Aids Arthritis Pain and Stiffness, Inflammation, Spasms & Knots, Neuropathy Strain & Stress, Carpal Tunnel Syndrome, Shoulder Pain, Sore Back, Tight Muscles, Swelling, Bruises, Ankle Problems, Tissue Repair, Neck Pain & Stiffness, Relaxes Muscles, Relieves Muscle Spasms.
$40/treatment (30-45 minutes)
*We accept HSA and flexible spending accounts (most plans qualify) & Cash, Checks, All Major Credit Cards as well as Debit Cards.