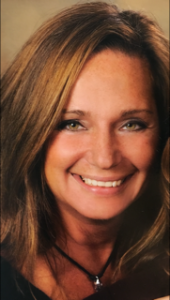 Natalia Mordwinkin, RPh.
Wellness Educator
 Integrative/Holistic Pharmacist
Natalia Mordwinkin is a graduate of Albany College of Pharmacy, Union University, Albany, New York.  Natalia had held many positions at retail pharmacies throughout central New York for over 23 years. She has training as an Emergency Medical Technician and a Diabetic Educator.  She is also certified as a First Line therapy Lifestyle Educator.  Natalia is fluent in English, Russian and Spanish.
Her story of looking for other modalities for healing the body began when she was faced with a diagnosis of  breast cancer in 2001.  She decided, with the guidance of her specialist, not to undergo any invasive procedures (option number three, as she likes to call it) and instead turn to better food choices and some very well known and powerful mushrooms/herbals along with a positive attitude towards healing. It proved to be the best decision she could have made for herself.  The experience sparked her passion to  integrate her education and work experience with the natural options available for improving one's health on a cellular level.

Natalia's desire to help improve individual's overall health and well-being lead her to start looking into alternative ways to heal.  Discouraged with what she saw in the world of retail pharmacy alone,  she began to work at a local natural food store to gain knowledge of  the vast natural ways of healing the body, mind and soul. Soon after, she decided to start her own business integrating what she had learned in pharmacy school, retail pharmacy and the alternative modalities along with her intuitive guidance to help people become properly educated in their own healing journey.

She has delivered many presentations to the local community including healthcare professionals covering various subjects. Her greatest "work" experience by far has been the many lives she has been able to touch and give hope to by integrating the many modalities she uses in her practice today.
Natalia has a teenage daughter that she admires and enjoys spending time with. They participate in martial arts classes together. Natalia currently has her second degree Black Belt in Kempo karate and her daughter is a third degree Black Belt.  She also enjoys hiking, bicycling, walking/running,  kick boxing, weight lifting and traveling to new places.

Natalia believes that all disease states begin with pathogenic overgrowth and  the "emotional seed" and therefore expressed differently in everyone due to individual interpretations.  She feels that we all have emotional wounds which can lower our vibrational energies and allow for the "perfect storm" to occur which hampers our body's ability to fight off DisEase.   Developing individualized approaches is her specialty.  This may include, but not limited to, proper nutrition, supplementation, movement and emotional healing.  As long as you are willing to do your work she is there with you every step of the way with heartfelt compassion.  Natalia's goal is to improve lives through educating and empowering people to find their inner-self, nurture that beautiful being so they can be the best they can be and reverse the process of disease.